An Easy Way To Create Beautiful Gifts
1
CREATE THE PERFECT GIFT
With custom logo personalization, volume discounts, and dedicated design process, easily create a memorable experience with our Bespoke by LANÉJ experience. Fill in our form and we will get back to you right away.
2
HOW LONG DOES IT TAKE?
Once we have all the information, we can create your gifts immediately. The average lead time is 1 to 5 days depending on the quantity. P.S, there is no minimum! We can create bespoke pieces for as little as one item and as many as 10,000!
3
ET VOILÀ!
Your bespoke designs will be made just for you. Allow us to hand-deliver your gifts to your event, Beautifully packaged and make it extra special by adding a custom gift note.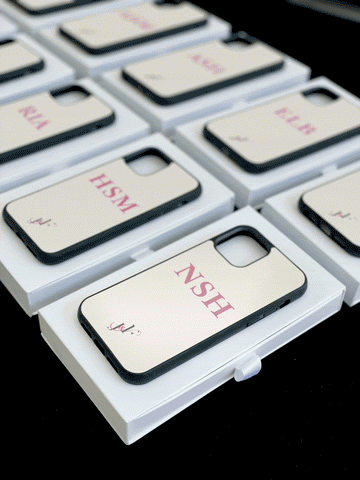 I am so happy to have chosen LANÉJ for my bridal shower giveaways. The Customizing process was so easy from step one to the final product and my phone covers turned out great! Exceptional vegan leather quality and bright beautiful prints with lovely fonts and my wedding logo as a final touch. Super satisfied working with the LANÉJ's friendly team who delivered design and quality in a short amount of time.
Janet Nathan
Bride
It's always refreshing to work with a team that is ready to assist from all aspects, especially when the company is locally based. LANÉJ was a pleasure to work with, they provided me with the designs I briefed on and had a quick turnaround on the project. The quality of the phone covers came out so elevated and beautiful. Thank you for your support 😊!
Roberta El Amil
M·A·C COSMETICS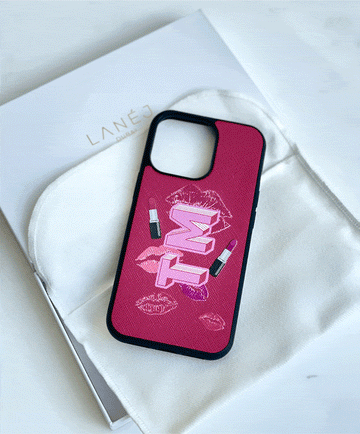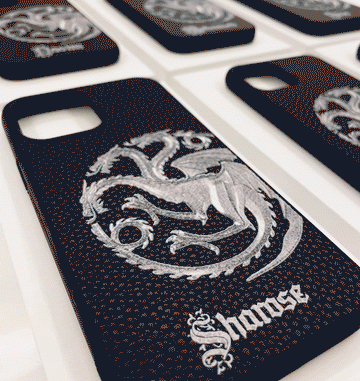 We were approached by a group of friends that wanted a memorable giveaway for a private screening of their favorite TV show - HOUSE OF THE DRAGON! We created a unique and on-theme design for all the guests to take home, a piece they could carry every day that celebrates their shared passion and memories. The best part? From design to delivery, the whole process took only two days!'
-LANÉJ
Looking to add that extra special touch to your special day? Gift your Bridesmaids, sisters and mother a special piece to carry. Something that screams ''FAMILY OF THE BRIDE & GROOM! Because why not? It's a special day for them too. We created these simple yet elegant pieces for The immediate family of the bride and groom using our Signature 3D font in full text instead of individual letters for the very first time. The unique font paired with the couples wedding logo, hand delivered in our beautiful LANÉJ packaging made it extra special. We love being a part of such memorable moments.
-LANÉJ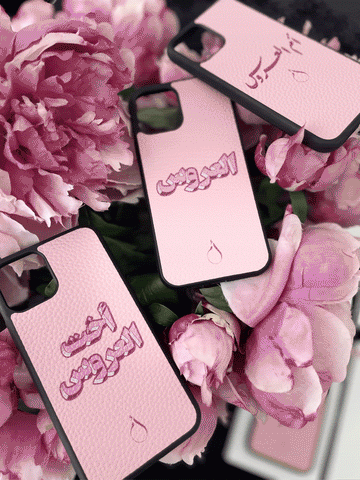 Make an Enquiry
Whether it's a one-off thank you to a special client or bespoke merchandise for a global event, you are in expert hands. Please get in touch using the form.